Case-Mate
Case-Mate
From Protection to Expression
Satellite worked with Case-Mate to reposition the brand as a design forward, mobile fashion company. We developed an integrated branding system that touched all aspects of the brand—identity, advertising, interactive, product development and experience design.
Branding
Working with veteran brand developer Ayo Seligman, we produced a modern abstracted yet rational identity mark and visual language for global mobile accessory maker, Case-Mate. The graphic mark is elegant in its reductionism while being magnetic as viewers engage the mark to 'fill in the gaps'.
Advertising
Case-Mate desired to present itself as a design forward, mobile fashion company. The ads evoked this idea. Creative Direction – Ayo Seligman; Photography – Yen Phan; CMO – Erik Attkisson.
Film
Working with Mekanism, San Fransisco, and Director Michael Langan, we oversaw the production of three short films for Case-Mate. The films illustrated the brand's fun, and quirky creative sensibilites. Additional in-house films were produced promoting specific product launches. Concepting & Directing – Case-Mate production team including: Erik Kridle, Matt Shackleford, Ian McAllister and many others from the great Case-Mate Marketing team.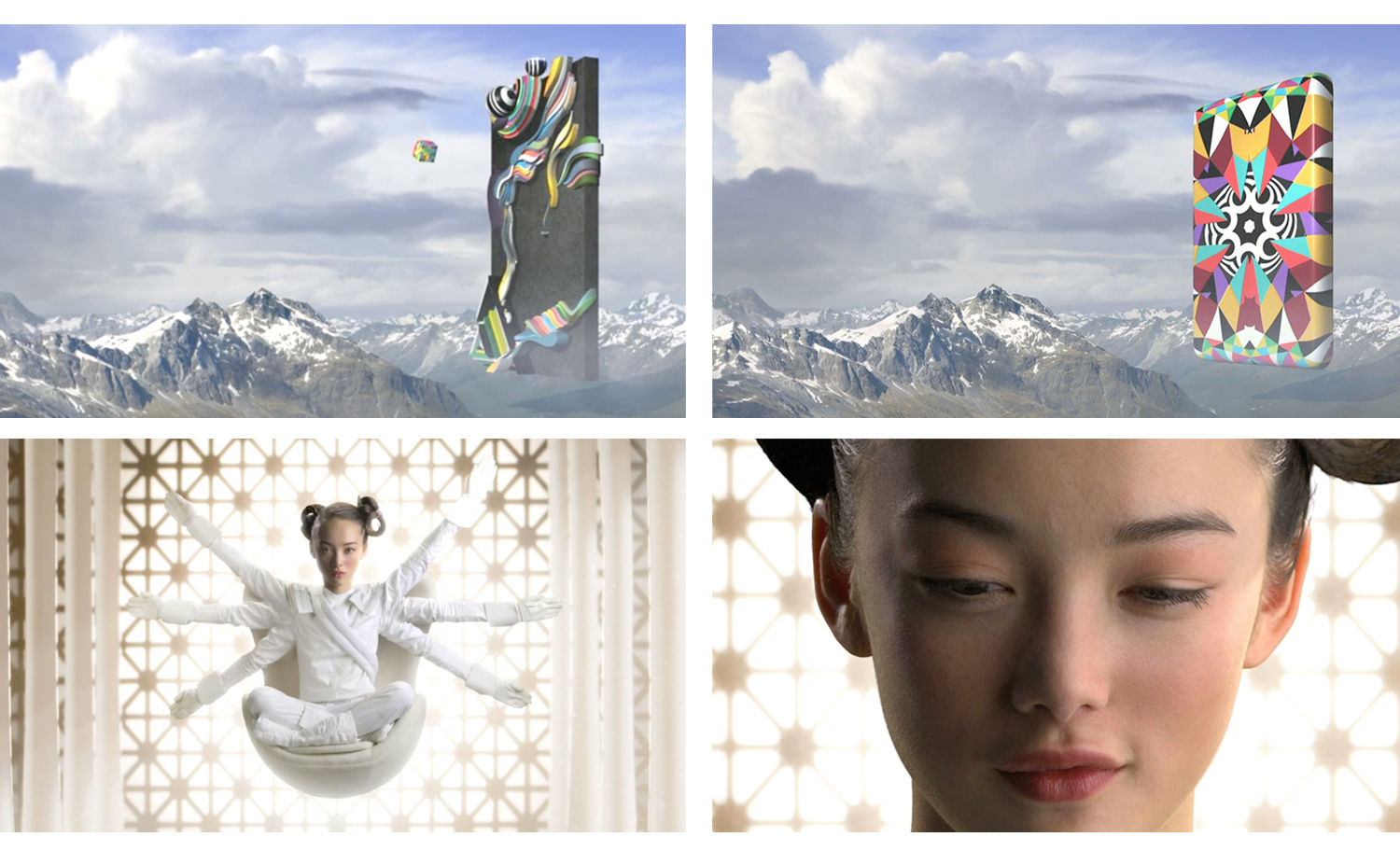 Interactive
"I Make My Case" was a pioneering case customization site launched by Case-Mate to tap into the growing personalization market. I Make My Case put the power of design in the hands of users. The app delivered "can't fail" design tools the enabled highly personalized case designs leveraging the art of a diverse set of notable graphic designers. I Make My Case was creative directed and produced by Erik Attkisson; Interactive design – Chuck Anderson, Eddie Tofslie; site development – Proto. I Make My Case launched the custom phone case revolution and earned Satellite Office a Webby Award and a CES Innovation Award.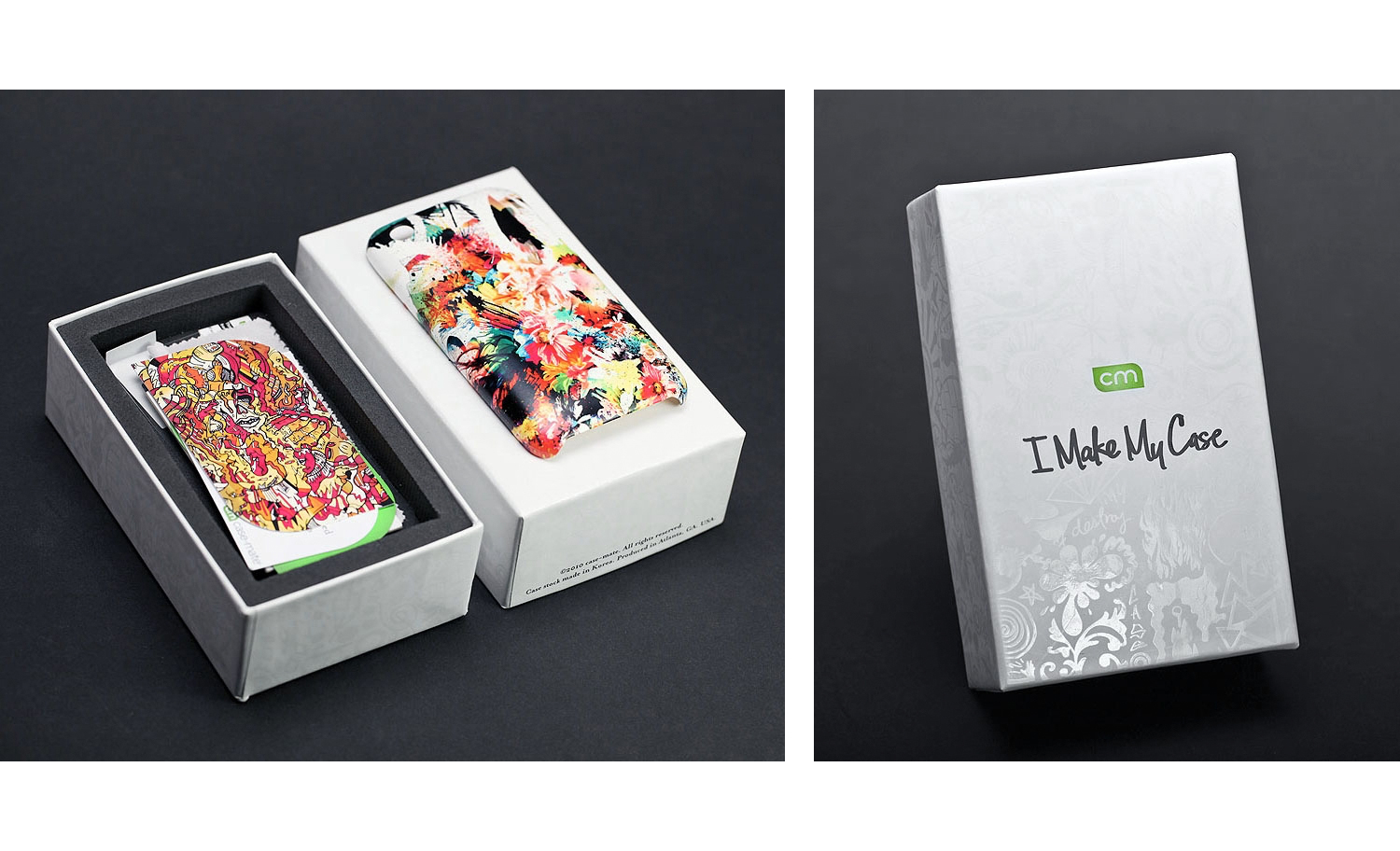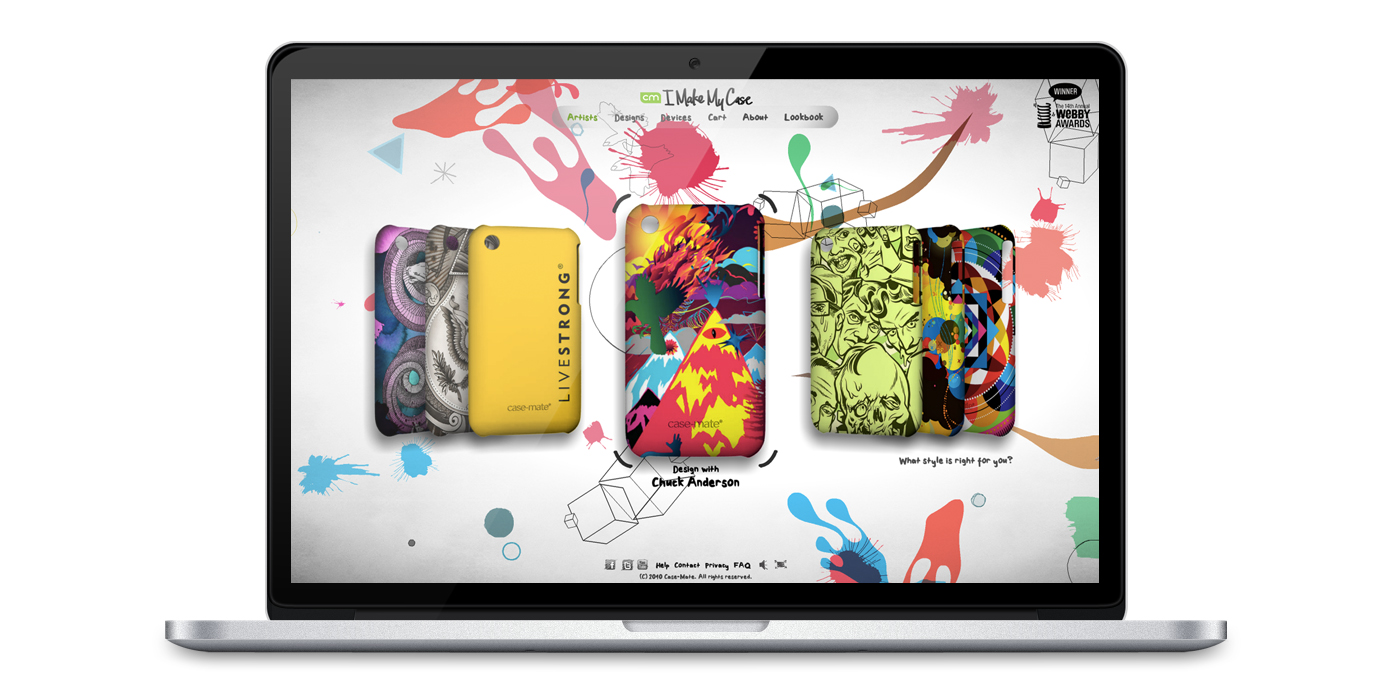 Product & Packaging
Turner Duckworth created the "Hug" packaging concept for Case-Mate, a playful and whimsical case packaging system. The "Desktop Flower Pot" packaging was conceived by Erik Attkisson as a packaging reusability solution; instead of throwing out heavy plastic packaging, it became a flower pot as seeds and a dirt puck were included! The masterful Matt Moore designed the seed packages included.