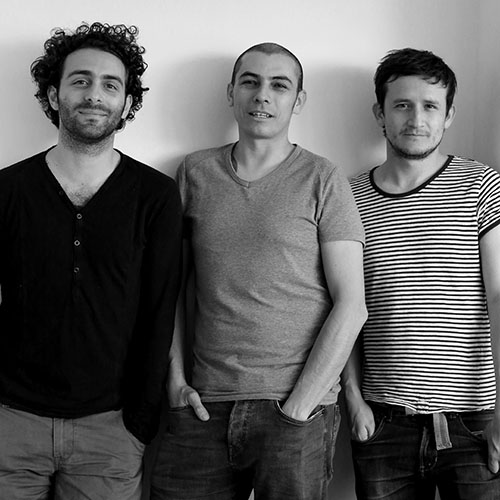 Tigrelab
Animators & Immersive X Designers
Tigrelab is a Barcelona based studio focused on story telling and immersive design through media and technology.
Directed by Javier Pinto, Mathieu Felix and Federico Gonzalez, this multidisciplinary boutique has long-standing experience in 2D and 3D animation, Motion Graphics and Video Mapping. The trio's particular passion is producing interactive experiences where graphic design and film are integrated within rules-based, generative environments –or, Interactive Video Mapping. They love working closely with clients through the entire creative funnel from ideation, to concepting, to producing final evocative experiences.
Their most recent work reflects Tigrelab's significant understanding of human factors, enabling them to seamlessly involve users as fundamental parts of the development and evolution of a story.
Hailing from multiple cultures across Europe and South America, Tigrelabs brings a truly international -truly Barcelonian- mix of culture and sensibilities to each project.  In their own words, "we are young, fun, serious and cool."  We tend to agree.
Work with us