HERE: Win Together
Here Technologies
Reinterpreting the past for the future
Location data services company, HERE Technologies, tapped Satellite Office to assist with the interior branding of the their Chicago headquarters.  Confronted with a large walnut board-room table that no longer fit the company's open work environment, HERE asked: how could we transform this artifact from the past into a symbol of where the company was heading?  Trashing the beautiful wood was the easy way out but felt wasteful. Could the table not be repurposed to reflect the company's value system, specifically their belief in team work driving success?
 We partnered with Chicago area artist and word sculptor, Matthew Hoffman of Hey It's Matthew studio, renowned for his You Are Beautiful environmental type campaign, to repurpose the boardroom table into the aspirational message of Win Together.
The technical challenges were significant as we reduced the 40 foot long, 8 foot wide table into over 2,500 slats one inch individual slat pieces overlaid on an interior super structure capable of supporting human weight.  Each individual slat was hand painted in a two tone yellow and purple to create a visual gradient effect as the viewer moves along the sculpture.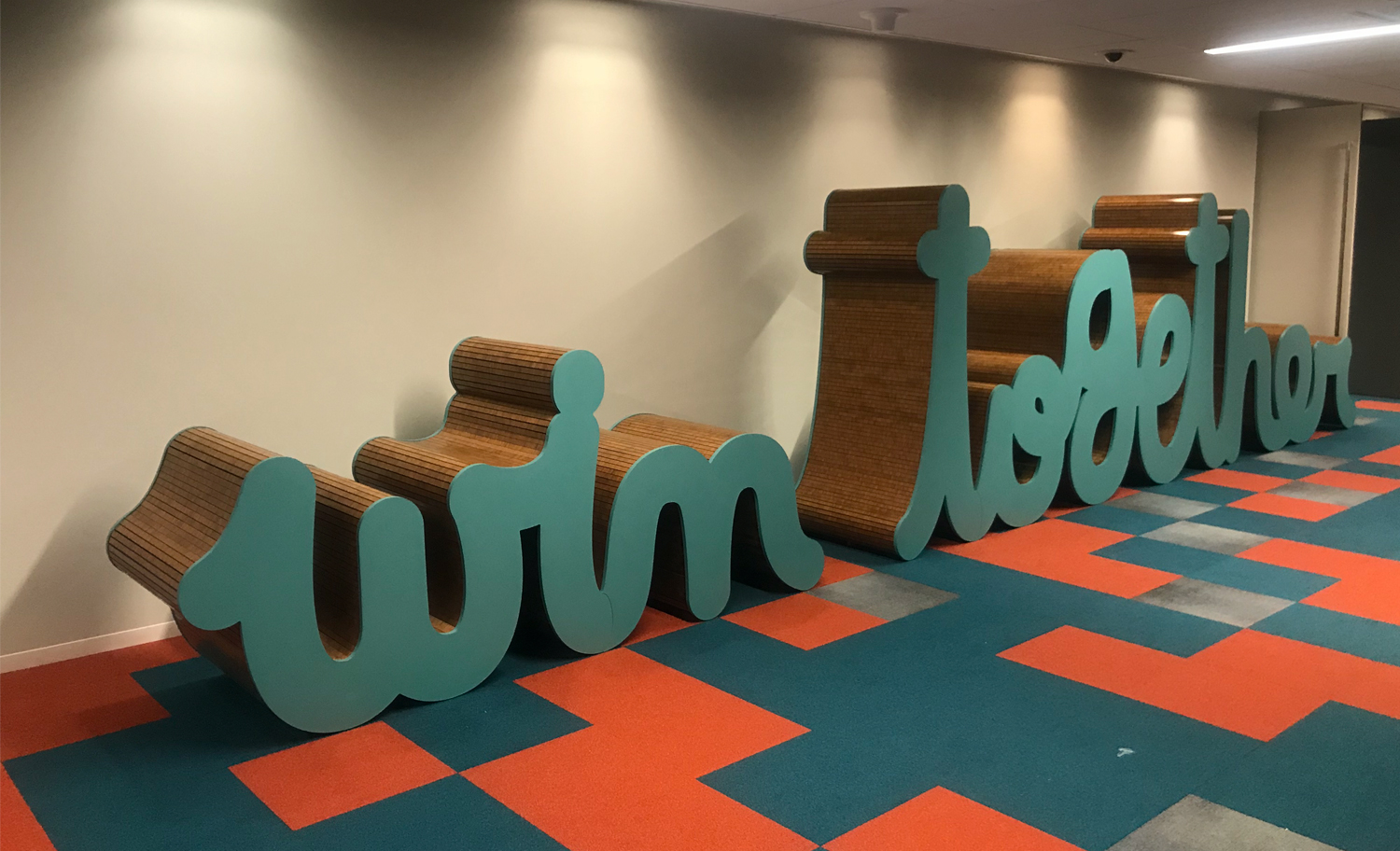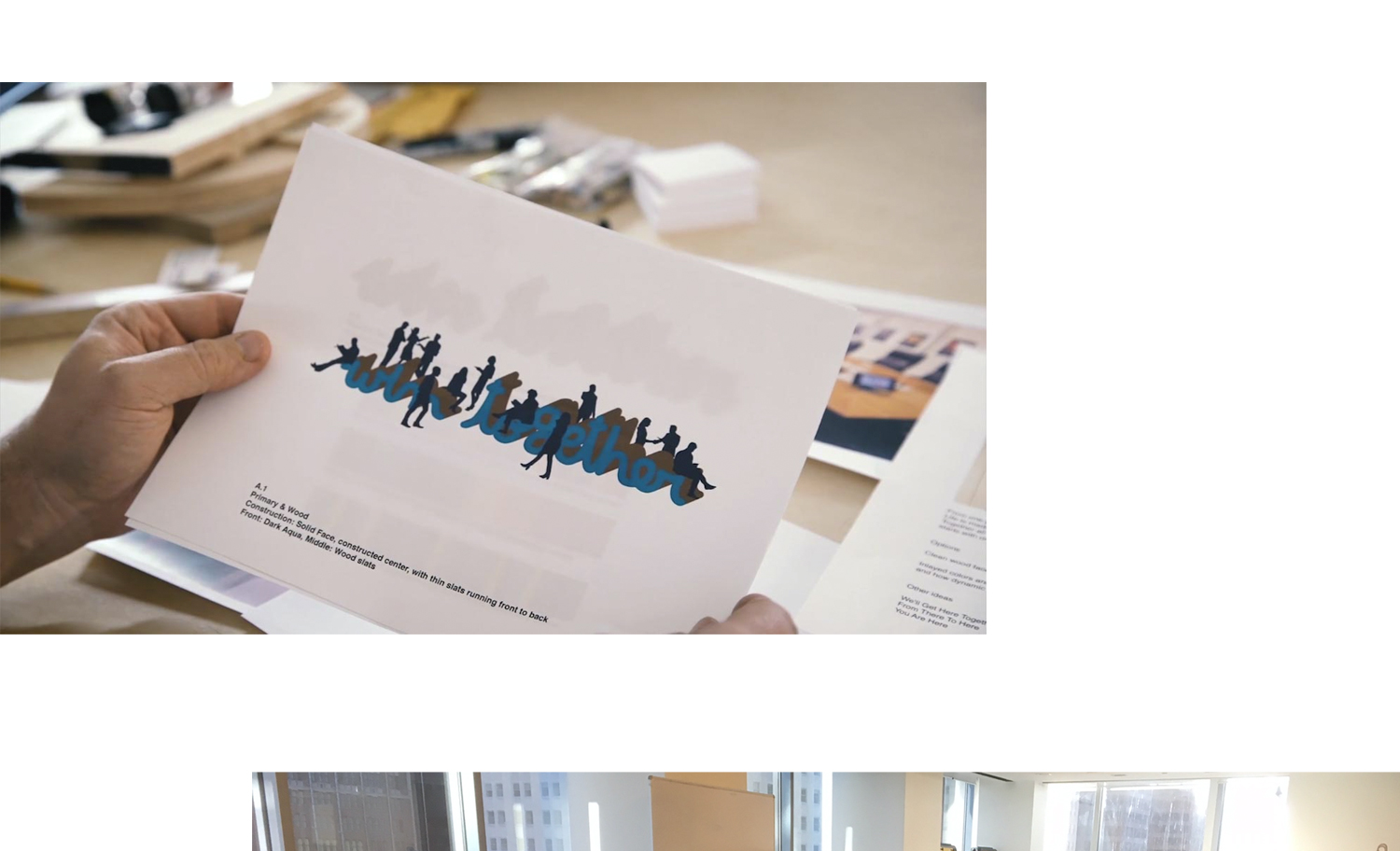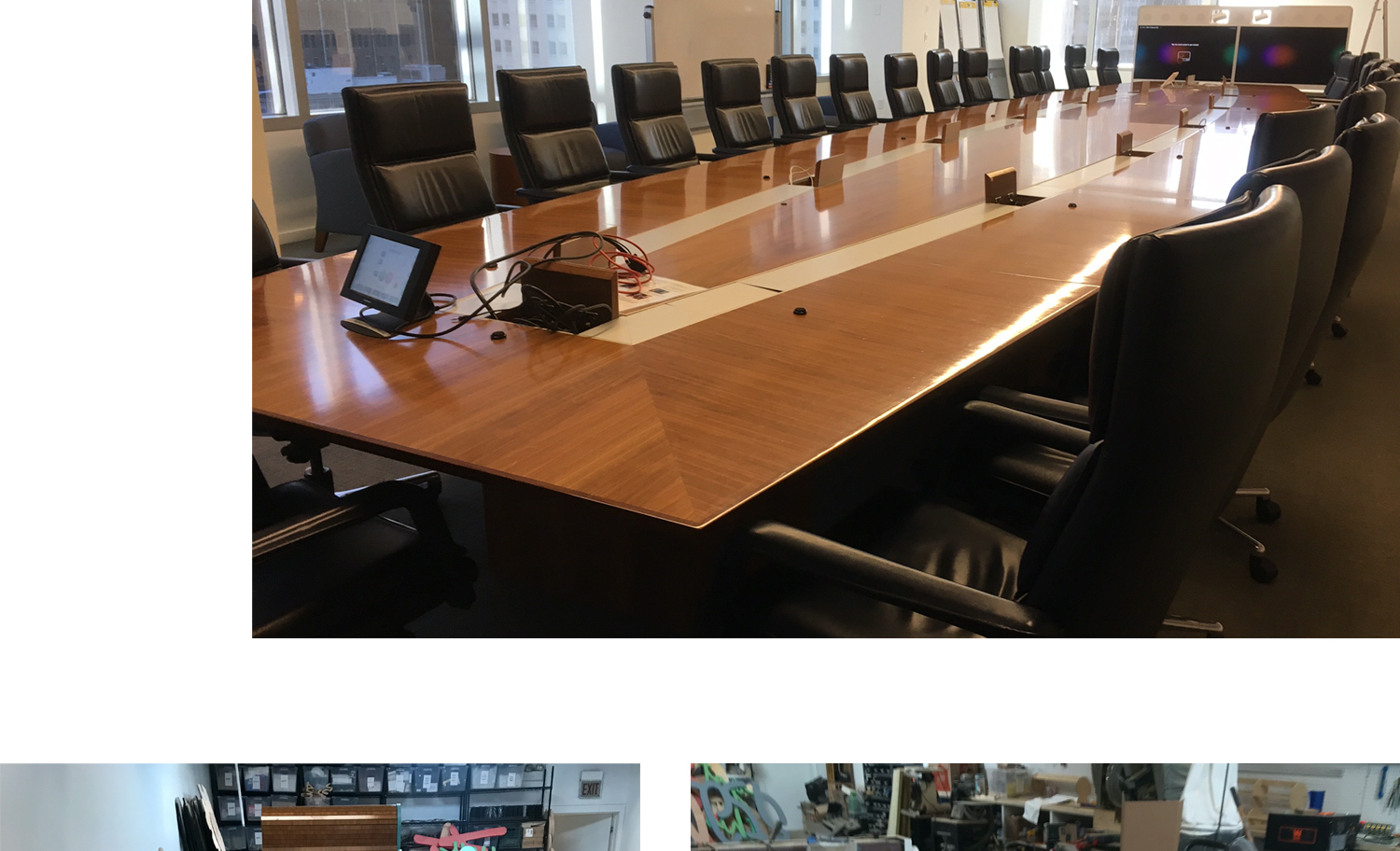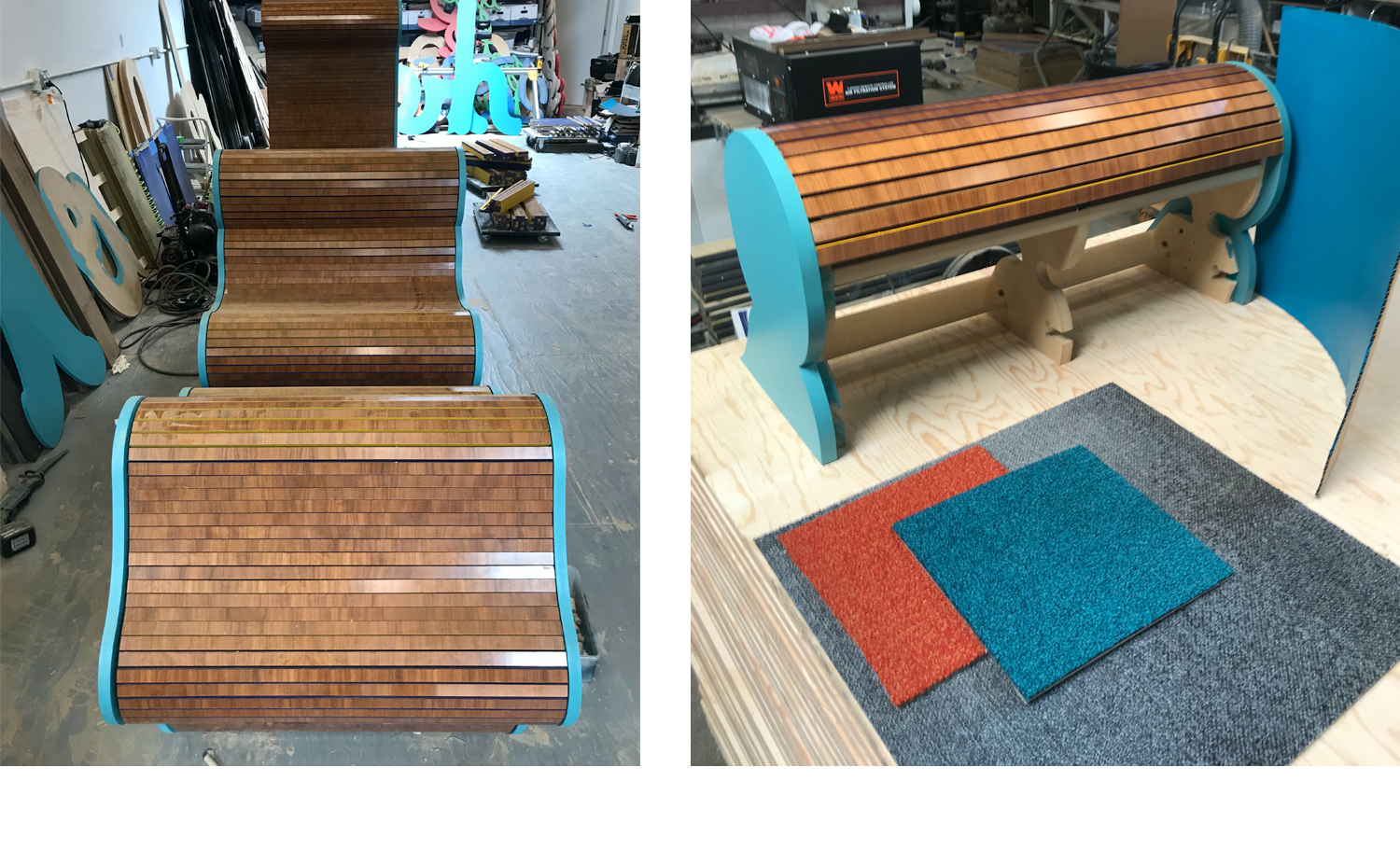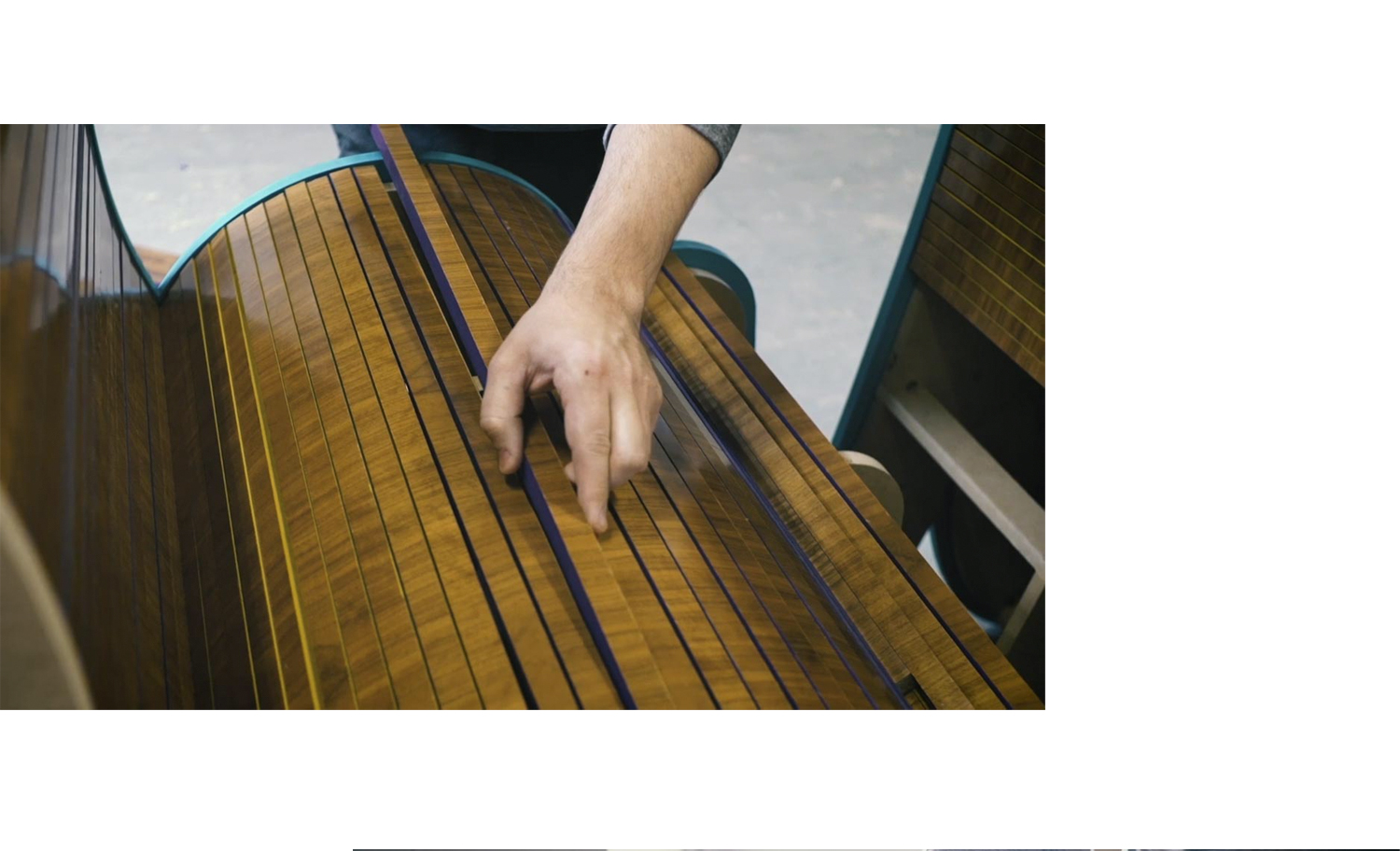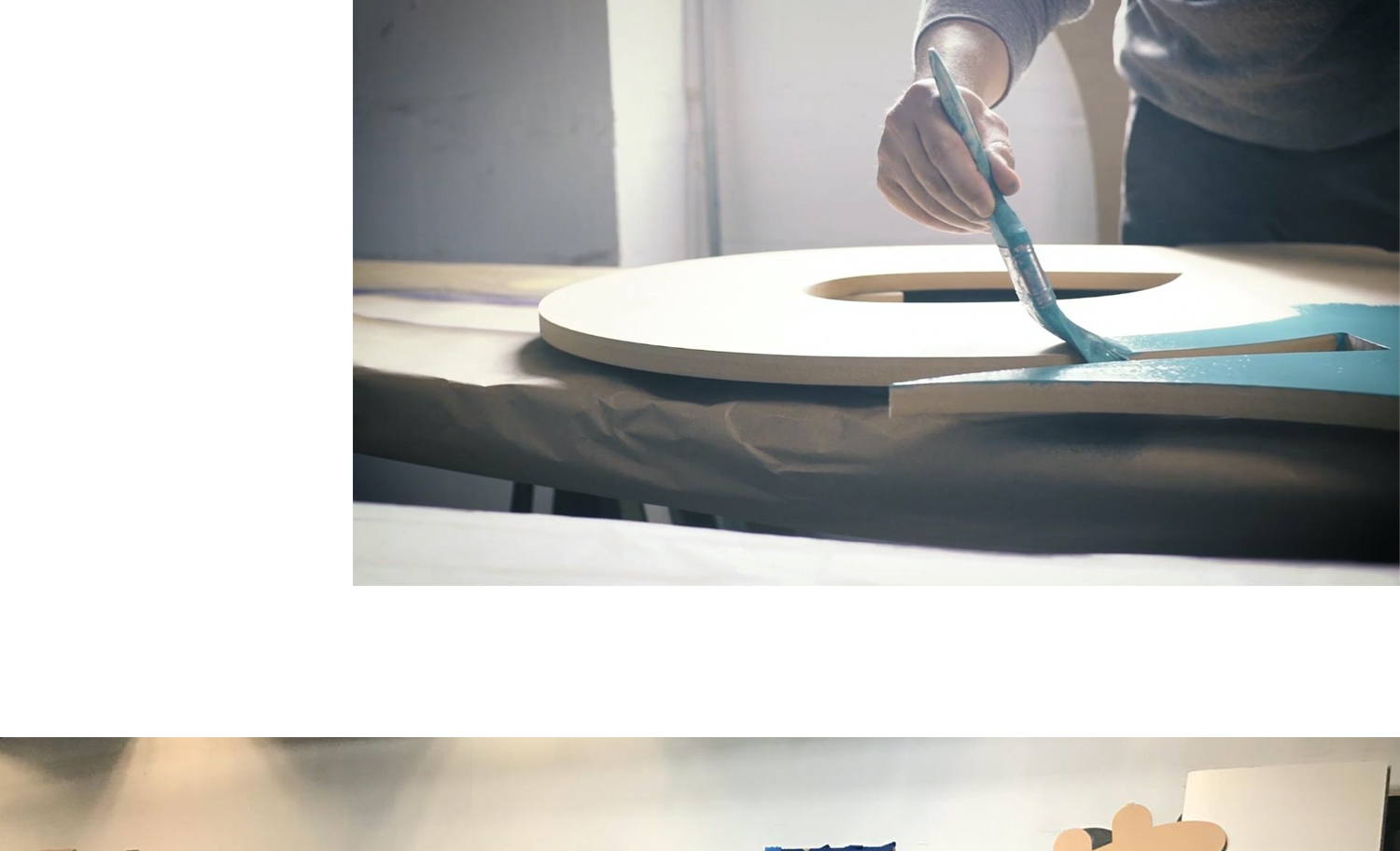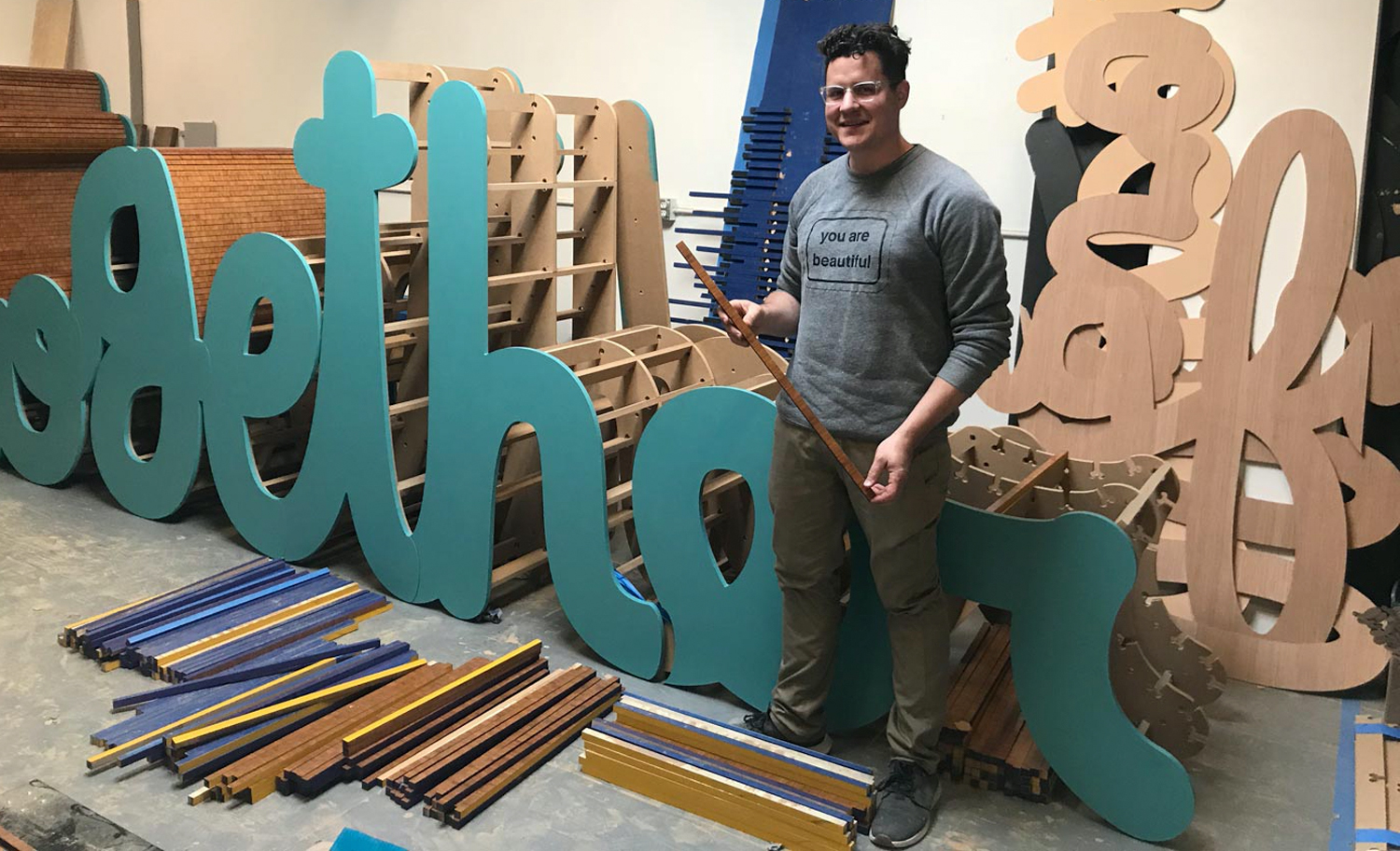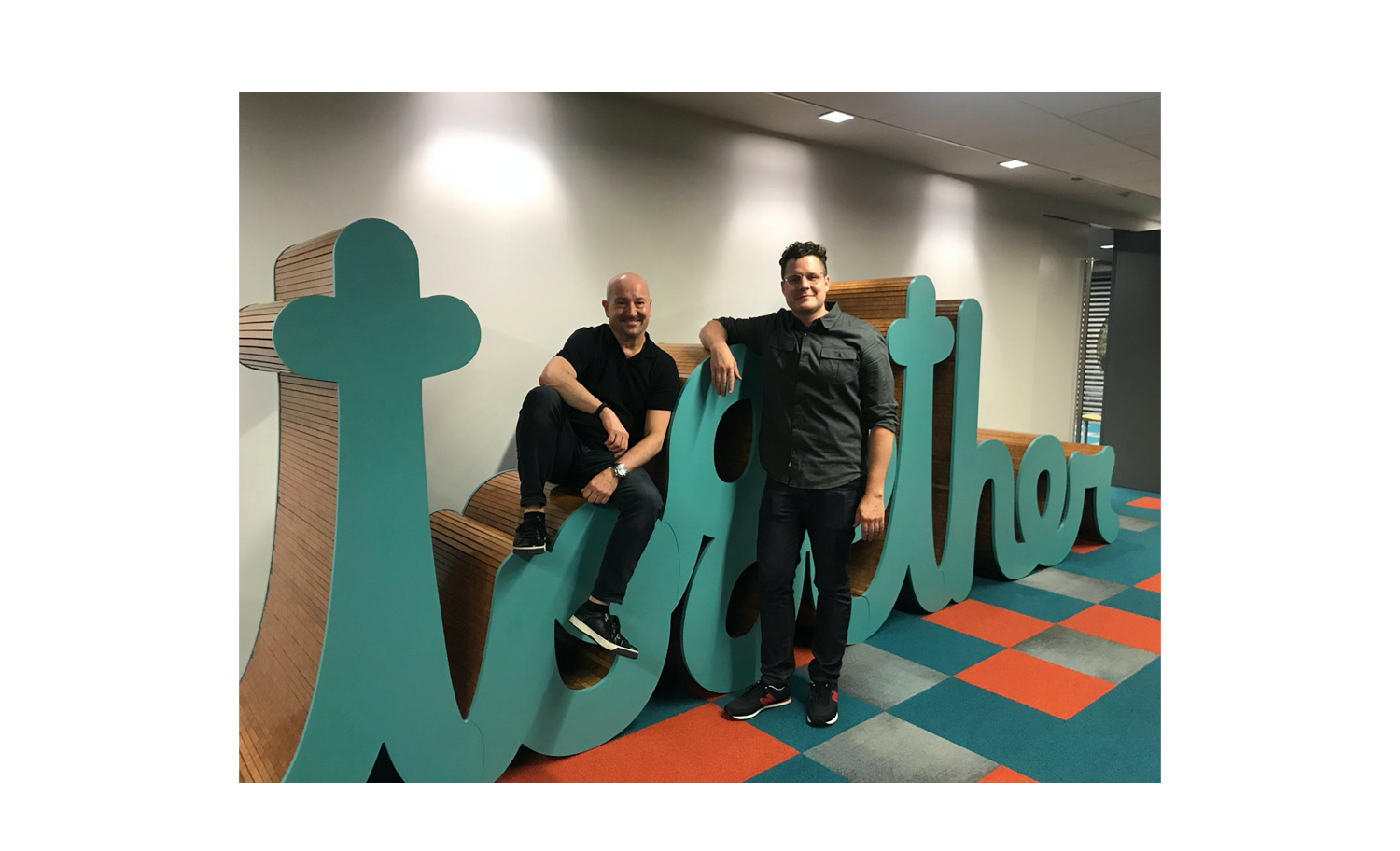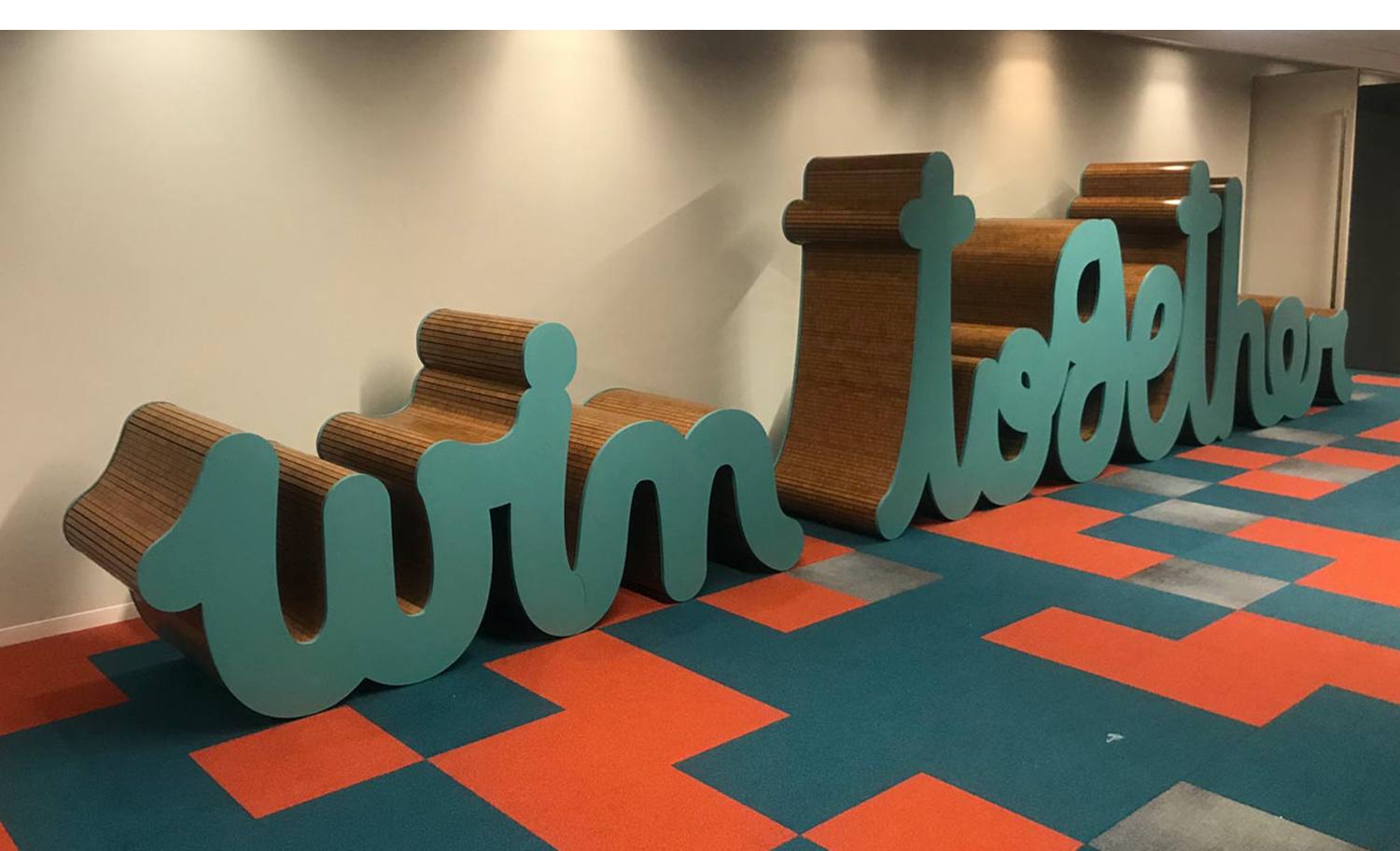 Project Tags
Credits
Design & Construction: Hey It's Matthew

Design: Matthew Hoffman

Producer: Erik Attkisson

Videography: Brian Petchers

Videography Assistant: Paige Hochstatter